With the experiences of the Chuetsu Earthquake as an opportunity, they established "Nagaoka Functional Food Creation Study Group", an industry-academia collaborative research group with Eco Rice Niigata Limited Company.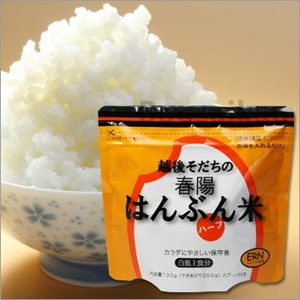 They develop and commercialize the emergency food for disaster emergency for people restricted intake of protein, and the miso made from rice which does not use soybean for soy allergy children. we manufacture these.
And they continuing my research for people who can not eat ordinary disaster meals in the event of a disaster.